According to Reuters fromChina Telecommunications The official news shows, the China Telecom Haikou Xuwen route optical cable Submarine cable line engineering and related bidding results have been released, in recent years in the field of submarine cable fame prosper Photoelectricity Bid.
It is reported that the scope of this tender is the 72 core DA double armor type submarine cable, a total length of 25 km. In addition the tender also includes 40 kilometers of common cable line construction from Haikou to Xuwen through the Qiongzhou strait.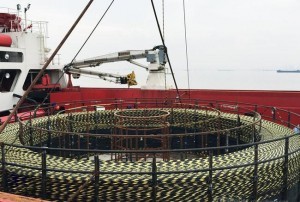 Last September, Hengtong photoelectric held marine optical net was founded and 245 km of sea cable single successful delivery ceremony, showing great progress in the field of Optoelectronics Hengtong submarine cable.