Aminite supply the MU Simplex Fiber Optic Adapter, This MU adapter is used for fiber optic subscriber network transmission/switching equipment,Industrial, military and medical,etc. They have a low insertion and return loss and back reflection.
Tags:
mu adapter
,
mu fiber
,
simplex Adapter
General Details
We offers the
MU Simplex Fiber Optic Adapter
,Our MU adapter have a good price, high quality and variety.
.
Fiber optic adapters are used to provide a cable to cable or cable to equipment fiber optic connection.
The MU fiber optic adapters we can offer including the simplex and duplex adapters, single mode and multimode adapters. These MU adapters are UPC (for SMF and MMF) and APC types (for SMF), most of the MU fiber optic adapters are with zirconia sleeves, optional bronze sleeve MU adapters are for multimode.
Application
Local Area Networks (LANs)
Telecommunication networks
Metro networks
Data processing networks
Industrial and military
Premise installations
Fiber optic subscriber network transmission/switching equipment
CATV
Active device termination
Industrial, military and medical
Features
MU adapter Type
Compact design
High precision alignment and High precision sleeve
High performance
Low insertion and return loss and back reflection
With or without flange options for installation flexibility
RoHS compliant
Corrosion resistance
Compliance
NTT & JIS
IEC60B74-14;F04 (JIS C5973);FOCIS-3;TIA/EIA-604-3A;
Telcordia, ANSI, TIA/EIA, NTT and JIS compliance
UL94 V-0 rated plastic housing or metal housings available
NTT-MU hardware compatibility
Specification
SPECIFICATION
Zirconia SLEEVE
Phosohor Bronze Sleeve
Insertion Loss
Typical≤0.05dB,Max≤0.2dB
Typical≤0.1dB,Max≤0.3dB
Durability
<0.1dB Typical change,500 matings
Note:Zirconia tested with SMF Fiber,Phosphor Bronze sleeve tested with MMF
Sleeves
Zirconia Sleeves

Adapters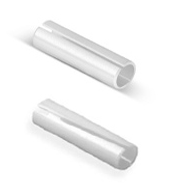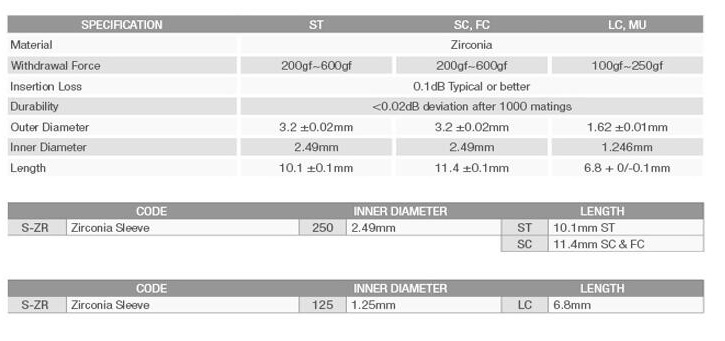 Phosphor Bronze 

Adapter Sleeve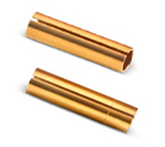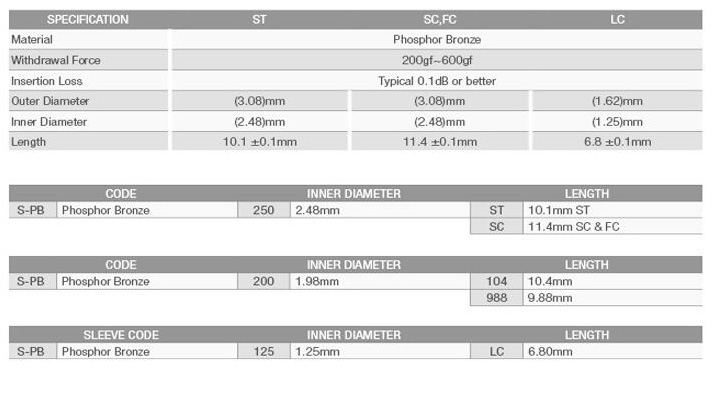 Images